The holiday season is just around the corner, which means time with family, celebration and – maybe – some extra time for vacation. You may be on break from school, or have a little extra time off from work. But whatever the reason, if you want to spend some time doing something a little more than shopping and catching up, there are a number of short-term winter volunteer opportunities that can help you to make the most of your winter break. We covered a few last-minute opportunities on the JobMonkey Blog in June, but there are always more volunteer jobs abroad to consider!
It might be the potential for a little warm weather and sunshine – in addition to the opportunity to help communities in need – that is driving you to seek a volunteer vacation. The southern hemisphere is in the midst of summer, while those of us in the north are getting ready for the first frost and snow. This makes South America a great place to start your search for some winter break volunteer experiences. Central and West Africa also boast warmer climates and many opportunities to volunteer – from voluntourism to intensive work.
One of the major barriers to finding a last minute volunteer opportunity abroad is finding a airline ticket – sine many of the volunteers in the developing world are in countries with more limited access to airports and long travel times. This means that these tickets are on average more expensive, especially as you get closer to the departure date. But there are a few tips that you can use to get a cheaper ticker at the last minute to volunteer abroad.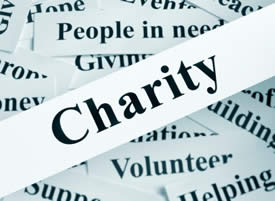 Shop around: Websites like Kayak, Priceline and Hotwire are meta-search engines that compare prices from many airlines in one place, and are a great place to start. But you shouldn't rely on just one to find the cheapest ticket. It always pays to look on these sites for which airlines have the best deals, and then to look on the airline websites directly to see if there are any airline-specific promotions. If you are a student and have an ISIC card, you can get even deeper discounts through agencies like STA Travel.
Be flexible: Most airfare search sites offer an option to search "flexible" dates, or a few days before and after you preferred departure date. You'll find that mid-week flights that also return on a weekday, as well as flights leaving on Saturday are a bit less expensive than Thursday or Friday flights.
Redefine "nearby airports": While it may be more work logistically, traveling by bus or train to another airport could save you hundreds. With many bus companies like Megabus, Bolt Bus and Goto Bus offering dirt cheap fares to and from major cities, you could book a flight in New York – where you have three airports to choose from – even if you live in Boston or Pittsburgh. $20 and a few hours on the bus might be well worth a cheaper ticket.
Let your ticket make the decision: This may not actually be the best advice from a planning perspective, but if you take a look at the "last-minute" travel section of many popular airfare websites, you might find an incredible fare to a place that you didn't consider in your volunteer opportunity search. You can use this place to do a reverse search for volunteer opportunities on JobMonkey or another volunteer search website. this many not work for everyone, especially at the last minute when your options for volunteer programs might already be limited, but it might be worth a shot if you are an adventurous spirit who is ready for anything.
Finally, when looking for last-minute volunteer opportunities, it can help to begin your search with some of the larger volunteer placement organizations, which accept applications year-round and for various lengths of stay. i-to-i offers conservation, wildlife, community development and teaching opportunities for 1 week to 8 months, and is currently accepting applications for December start dates. Similarly, Cross Cultural Solutions still has openings for a mid-December start date for Lima, Peru projects in healthcare, caregiving and teaching. It's important to be aware that these types of volunteer opportunities do come with fees and may not involve in-depth, community-centered volunteer experiences, but they are still a great way alternative to another holiday break.