Where Working Abroad Magazine left off on our last blog, we trailed Frodo Baggins and co. over the postcard scenery of New Zealand and how to search for general employment and office work in the cities. Let's continue our adventure on how to find work in a more open environment….
HARVESTING
If your vision of working abroad is to get away from being glued to the computer all day; seasonal fruit picking, pruning and harvesting is prime work for visitors. Exports are important to the economy in NZ, and employers are always in demand of willing overseas workers for the harvest trail.
Picking season is from summer to early autumn (December to May), as 30,000 hectares of apples, kiwi fruit and other fruit and veg call on fit workers to collect the year's crops. Previous workers tell us there are pros and cons to working the harvest trail – pros are that you are out in the open, make some great friends, and most of all you get to enjoy the splendor of NZ's scenic environments and outdoor activities in some truly stunning rural surroundings. The negatives are that rates of pay are modest. Prepare to be motivated as you are usually paid by how much you pick (i.e. per bin, per bucket or kilogram). You are normally paid at around NZ$12 to NZ$15+ an hour, yet in the busy periods money almost does grow on trees, as companies pay wages as 'piece rates', i.e. the more you pick, the more you earn.
It's also physical work, with plenty of early starts and heavy lifting, so a good level of stamina is required. On-the-job training is given, so most of the time no previous experience is necessary. Food and accommodation is generally provided free-of-charge or at a subsidized rate – which is offers a great opportunity to save your salary in the piggy bank.
There are a number of farm organizations which link prospective employers with overseas workers. If you fancy picking apples for example, why not go to the core and work for Mr. Apple, based in n Hawkes Bay on the North Island, it is NZ's largest grower, packer and exporter of apples. During the harvest season Mr. Apple's work force rises to over 1,500.  Mr. Apple says that the average worker can expect to earn about NZ$100 per day – NZ$120 per day (before tax), although their best-experienced pickers can earn up to NZ$180 per day. PickNZ (www.picknz.co.nz/) is another excellent resource for up-to-date work throughout the year across all of NZ's fruit, vegetable and vineyard growing regions.
Finally, it's worth mentioning the hugely popular WWOOFing scene in NZ (Willing Workers On Organic Farms). WWOOF NZ (www.wwoof.co.nz) is part of a worldwide network of volunteers who work on organic farms in return for lodging, training and food, as well as a unique insight into daily lives of NZ's people. Due to the heavy reliance on the agricultural industry, WWOOF NZ includes some locations that also pay salaries to their workers. WWOOFers rave about their opportunity to live with Kiwi families and learn more about NZ's cultures. You also get hands-on experience with a range of new tasks, including organic farming, building, cooking, crafts, dealing with animals and wine, cheese and bread making, Membership is just NZ$45 for a book with details of 1000+ hosts around the country.
OUTDOOR, HOSPITALITY AND TOURISM JOBS
From craggy coastlines and gushing rivers, to hissing volcanoes and icy glaciers, NZ's rich diversity in geography serves up a list of roles for those with sturdy walking boots and an interest in the hospitality and tourism industry. Ian Stewart, Managing Director of www.seasonalwork.co.nz tells us that the South Island hospitality Industry has a year round requirement for the tourist trade as there is a continuing demand for workers to fill vacancies ranging from Chefs to Bar Staff, Reception and Cleaners, as well as tour guides/reps and sports instructors with the relevant qualifications/experience. In this instance, it's best to approach resorts and tour companies directly in tourist hotspots, such as Christchurch, Dunedin, Nelson, Lake Taupo, Rotorua, and the Bay of Islands. For bar, hotel and restaurant jobs, it's always best to take the initiative and walk through the doors to land a ready-made CV into the right hands.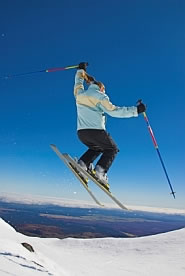 Since two-thirds of the country is mountainous, the winter season from June to September brings plentiful work opportunities with its snow. The usual hospitality and ski jobs are on offer in places like Queenstown and Mt. Cook in the South Island, and Mt. Ruapehu and Whakapapa in the North. The best bet is to use a job search site online beforehand, contact the resorts, and arrive with a crisp CV with an enthusiastic personality.  Grab your snow boots and check out our ski resort jobs article for more information on the opportunities.
For relevant job vacancies for all seasonal work, click on www.workingin-newzealand.com and www.buzzrecruitment.co.nz
The climate is pleasant, the landscape breathtaking, and the lifestyle healthy and laid back. NZ is a beautiful country fusing with Maoris, Kiwis, seasonal workers, ex-pats, migrants…and even hobbits. Follow in the Fellowship's footsteps and head straight to the other country 'Down Under'.