What do you need to make it as a nanny abroad? Pretty much the same thing that you need to make it as a nanny anywhere: patience, a desire to work with children, and the ability to be flexible and responsible.
Nanny abroad jobs are still as popular as they have ever been, even in the face of a less than perfect economic climate. Also known as au pairs, nannies are in high demand all across the world, as families want to not only find responsible help with their children, but also want to expose their children to people from other cultures.
Where can you find nanny jobs abroad?
Your best bet for a nanny placement overseas is to work with a work placement agency. While it is possible to look on job boards and find a family on your own, if it is your first time venturing overseas you'll find that the administrative support and training opportunities make using a placement agency well worth it. The Internet is chock full of nanny placement organizations, and it might be overwhelming to choose the right one. Luckily, there are some key things to look out for as you research various agencies to make sure you find one that is not only reputable, but is a fit for your needs.  Be sure to find out about any fees upfront, and do a quick Google search for reviews of the agency to see what people are saying about their own experience. The best placement agencies are those that are transparent about their work, fees and placements.
If you are a native English speaker, and are not fluent in another language, it may seem as thought your prospects are limited. While there are certainly plenty of agencies focusing on placements in English-speaking regions like the United Kingdom, you might also be able to find work in other countries. Many children in European and Asian counties begin learning English at a very young age, an English-speaking nanny can double as a tutor. In many ways, you might be paid simply to communicate with the children to help them improve their own language skills.
Many nanny and au pair organizations take advantage of the networking components of the Internet, setting up websites where prospective nannies can create a profile and list their strengths and areas of expertise. Families will look through the available nannies and fit some one that matches their needs.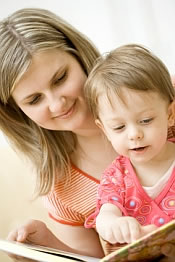 GreatAuPairs.com offers both families and au pairs to post their skills and requirements, so that everyone has access to the same information. Registration is free, so it doesn't cost you anything to create a profile and see what is out there. GreatAuPairs.com also supports a wide variety of services – from child care to senior care – as well as access to families in the United Kingdom, the European Union and Canada. Even if caring for people's children isn't something that interests you, GreatAuPairs.com also has jobs for personal assistants and housekeepers.
For a more hands-on placement process, you might be looking for a more traditional placement agency. InterExchange is a work abroad organization that places nannies with families in France, the Netherlands, New Zealand and Norway, just to name a few. This non-profit organization typically places au pairs for 9 – 12 months, and provides supports like health insurance and travel assistance. Some placements (like those in France) will require some familiarity with a foreign language, but there are also plenty of nanny abroad jobs in English.
InterExchange does charge an application fee, in order to cover administrative costs. When it comes to nanny abroad jobs, it often pays to make an investment in the agency that you are working with – while free sites can result in au pair work abroad, there will also be more competition for higher paying jobs.
If you've found a job that interests you, or you've already accepted a job and you are curious about what working as a nanny abroad is really like, Transitions Abroad (which is a great resource for jobs abroad, in general) regularly posts real-life stories of people who are either currently working or have worked overseas. You can use the site to find people telling their personal stories, and learn a bit more about what day-to-day life is really like as an au pair.
Nanny abroad jobs typically involve an interview, either with the agency, with the family directly, or both. Wouldn't you want to speak directly to the person who might be taking care of your children? Often, agencies and families request a phone interview, or might take advantage of teleconferencing tools like Skype to "meet" their prospective nannies. In some instances, a nanny placement agency might have a family in mind, and arrange for you to move to your host country and arrange an in-person interview before the placement becomes official.
A nanny job abroad can be a great way to have an overseas adventure – many au pair jobs involve travel on school vacations or weekends. But it is important to remember that just because the family is on vacation, as an au pair you are generally on the clock. As with any job, it is important to be clear about expectations (yours and your families) upfront. This ensures that you can have fun while working with the children, and fulfill your dream of working abroad.
If you want to read more about what it's like to be a nanny, be sure to check out the Nanny Jobs section of JobMonkey for advice and resources!