Australia.com tempts us all to abandon our ordinary lives and whoop it up Down Under through the Work & Holiday visa program. Thousands of travelers from a range of countries, including Malaysia, Chile, and the United States make the journey with dreams of becoming a surf lifesaver, a cattle drover, or a wildlife warrior. But what many visa applicants don't realize is that work and leisure aren't the only ways to spend time in Oz.
The Australia Work & Holiday visa entitles its holders to study for up to four months during their one-year stay. There are no limitations on the type of study travelers embark upon. You might use the opportunity to bone up on your English skills, take a course to help your work back home, or gain new skills for a brand new vocation.
Australia has a reputation as one of the leading countries for learning opportunities in the world thanks to its fully qualified teachers and renowned education systems. Technical and Further Education (TAFE) colleges and other registered training organizations run short term courses in a range of topics. Many of these programs result in internationally recognized qualifications, although most employers will appreciate the effort taken in completing any Australian course.
Australian educational institutions work hard to support their students with their coursework and any personal issues. Many offer orientation days to help you feel comfortable with your place of learning and its teachers. During your course, many institutions also offer English language support and general counseling services. International students are common, so educators are well versed in the unique challenges you may face.
Some courses require prospective students to prove they have basic English skills before embarking on study. Passing recognized English language exams such as IELTS, ESOL, TEFL, or TOEIC, is usually sufficient. If your skills are lacking, enrolling in a foundation studies course offered through a TAFE college can help to improve your English. This is advisable for any travelers concerned about their ability to speak English, whether it is a mandatory requirement or not. An adequate grasp of the language will make it easier to keep up with your classmates and pass any Australian course.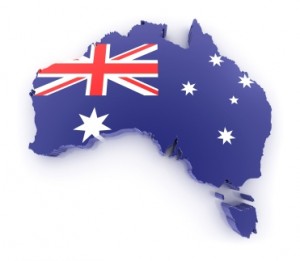 Studying in Australia can also be a great way to meet like-minded individuals, including locals and other travelers. Cafeterias and other common areas are ideal for socializing outside the classroom.
TAFE colleges and other registered training organizations offer affordable tuition, but to live comfortably you may decide to supplement your savings by working at the same time. Many full time Australian students find they can easily balance paid employment and their course load. Positions in retail and hospitality can offer flexible hours to suit many students.
While you may immediately consider qualifications to boost your employment prospects in your homeland, why not think about courses to improve your working potential in Oz? For example, completing courses in the Responsible Service of Alcohol (RSA), food safety, and the Responsible Service of Gambling (RSG) can help bolster your chances of employment in the hospitality and tourism industries. Consider the sector you'd like to work in and investigate whether a little study could make this dream easier to realize.
If you'd like to learn more about studying in Australia, including the ways STA Travel can help you study abroad, browse through the excellent resources available at Australia.com.