Just yesterday I was drawn to a blog post by someone who claimed to know the top 10 jobs abroad. I'll admit I wasn't especially impressed with the list, but there was one entry that did pique my interest: animal jobs.
Here at Working Abroad Magazine, we've spoken about working with animals mostly in the context of conservation work abroad – marine research jobs in Fiji, or animal rescue in South Africa. But we may not have paid quite that much attention to other kinds of animal jobs – with zoos, aquaria and other organizations that may not only be interested in conservation, but also have an element of training and showmanship.
There are a variety of types of animal jobs abroad. It seems that the greatest demand for people willing to work with animals is for people who have veterinary training. From my experience living abroad, many countries have little emphasis on veterinary training, or for animal control – especially in major cities. This leads to an abundance of strays and no where to take sick pets. In addition, cultural attitudes towards animals as pets are very different across the world, and this can affect the care and treatment of animals.
Veterinary jobs abroad are not exactly lucrative, but they are plentiful. Travellers Worldwide (based in the U.K. ) offers veterinary internship placements in South Africa and Argentina. Students can work in local animal clinics, seeing domestic and street animals and nursing them back to health. Projects Abroad also offers veterinary internships abroad, targeting places where animals are an integral part of daily like (farm villages and small towns) like Mongolia and India.
Alternatively, farm work is a very popular way to get in the door with animal jobs abroad. The Australian outback is an ideal location for adventurers looking to work (and get paid) with horses and other ranch animals. For most farms and ranches, prior animal experience is required. But you can also sign up for one of the more general jobs (as an assistant or ranch had) and use your time abroad to learn more about horses.  You'll find that the websites for these organizations are the usual flashy pages full of smiling people at work abroad – because of the specific nature of the work, more organizations use placement and consulting companies based in the U.S. that simply screen resumes. All of the other supports come directly from the horse ranch or farm in the host country.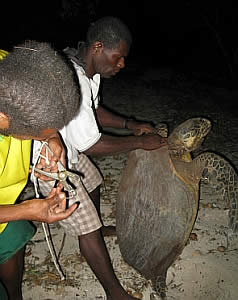 Zoos are a popular place for animal abroad jobs, and many zoos overseas are in need of experienced animal experts to support their programs. The European Alliance of Zoos and Aquaria is an excellent resource for job postings around the world; current posting range from Bear Manager in a Chinese bear reserve to zoo management programs at Chester Zoo in Manchester, U.K. Pay for zoo jobs will vary based on location and area of expertise. Many zoo jobs require advanced animal science degrees which will also increase the pay rate.
Central America and the Caribbean offer a great opportunity to work with underwater animals in a warm and sunny climate. Many resorts and other tourist attractions are on the lookout for people with marine biology experience to serve as tour guides and educators for people visiting the area. In the Bahamas, Sail Caribbean hires Marine Biology Instructors to work with groups of young adults attending the school, including scuba diving and exploring underwater habitats. In nearby Mexico, the plethora of resorts in Cancun, Playa del Carmen, Puerto Vallarta and other coastal cities draw in tourists not only with their luxury rooms and ocean views, but with access to animal adventures. Vallarta Adventures hires animal trainers to work directly with visitors who are looking to swim with dolphins for an unforgettable underwater experience. They seek seasoned professionals who can be courteous and respectful, but who also know how to keep both human and dolphin out of harm's way.
If you are an animal lover who also craves adventure, you might be considering an animal job abroad. While these are just a sample of the types of jobs that exists, it is also important to remember that just like in your home country, animal jobs abroad can be extremely competitive. Be prepared to send out many resumes and make a lot of contacts to learn more about the opportunities that exist before you get a job offer. But once you do start working with animals overseas, prepare for the adventure of a lifetime. For more general information about animal jobs, please visit the Animal Jobs section of JobMonkey.com.